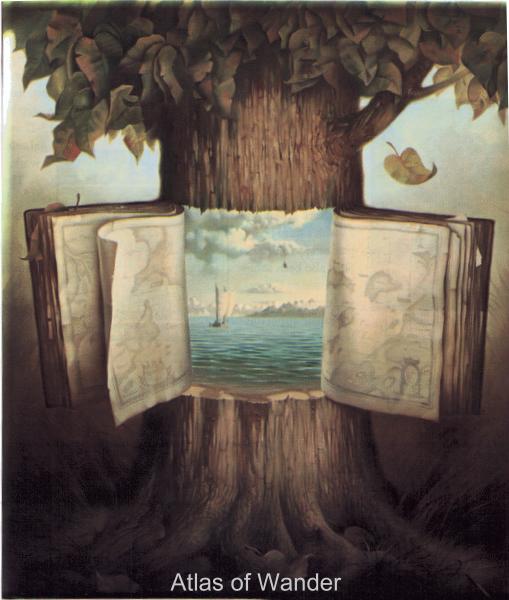 KC & Associates
Clients ONLY
Welcome to KC & Associates Clients Page!
If you are one of KC&A's clients with Mr. Craig B Hulet
and our Roundtable group,
you have access to all documents Mr. Hulet
has prepared for this page's site.
From the Working Papers, Briefing Papers,
Special Reports; also documents from our pages
On Corporatism, On Globalization,
Philosophy, and Crime and Justice --
Clients can download these without charge in either
Works or the Word format.
If your system presently will not open Works
click HERE to download our converter so you can do so.
That format produces the better looking document.
Browse the site in any case and
see what we have done with all our opening pages.
Do not forget to check out Kathy's page
The Artful Nuance
to see the extensive line of new products she has to offer.
Those browsers that have gotten to this page
might consider becoming a client
by clicking on the link with that title on the navigation bar.
Client Documents
---
To the Public, A Look back at 2003:
I want to thank all of you who have purchased something over the years or bought tickets to a past lecture. As you may know I negotiated with Mr. Frank Sontag and he has agreed, and actually offered, to have Craig B Hulet on his show every first Monday of every month beginning February 2nd, 2004 for about two hours each interview on KLOS/KABC Los Angeles: The Impact Program.
Frank's show was just rated Number One in the LA/Southern California Market for his time slot. Maybe in some small way Frank's show being rated #1 in Los Angeles has been in some part due to the ongoing interviews last year they did together from September through December, when Frank was gracious enough to promote Craig's last L.A. lecture, Nov. 14, 2003. I like to think that anyways, but I am prejudiced.
Our website passed to one million visitors early last year as an aside and Craig's articles have been reprinted, posted all over the world on some one hundred websites from Belgium, South Africa, Jakarta ...to the English edition of Pravda! Craig has been interviewed by reporters from Reuters and Forbes.com and Jeremy Barrons in Great Britain did a long Q&A with CBH by e-mail; his book The Hydra has been reprinted twice! His articles are being regularly circulated by the Foreign Press Foundation in the Netherlands, to their members, whose President had this to say:
Dear Mr. Hulet,
Thank you very much for an excellent article!
With forty years global experience as a foreign correspondent,
I can only admire and confirm your piecing the puzzle together,
without having the picture on the box.

You perfectly describe what I've seen growing everywhere,
and been writing and speaking about; to whom's avail ?

The light at the end of Bush's tunnel is indeed a tank.

Wish I'd written it myself !

Thanks again, since it's such a good article, it should find it's way of it's own: the
only thing we can do is give it more spread for free and fair use if that's OK with you.

We think it's worth it!

Henk Ruyssenaars
FOREIGN PRESS FOUNDATION
Editor : Henk Ruyssenaars
http://tinyurl.com/jo4y
The Netherlands
Craig will provide political analysis and commentary during this important election year in the greater Los Angeles Southern California region on KLOS. The station has enormous reach at some 200,000 watts clear channel! We couldn't have gotten all this done without your support over these past few years. Craig will of course receive no remuneration for interviews during this time slot.
Hopefully we will be able to do another lecture immediately before the elections in Nov. when Bush gets re-elected. (We had almost 330 people at the last lecture and most people decided to pay rather than come for free, which they could have done!) Craig wants to continue to give free lectures in L.A. in the future. Craig has been effectively banned from all the shows he has been a regular on for two decades (Mike Siegel, Dave Ross, Jim Bohannon, and over one hundred others) even in Seattle now; the hosts, producers and maybe management will just not allow him on their shows any longer. This is just making Craig all the more popular nationwide.
Thank you one and all,
Kathleen Louise dePassPress agent/publicist
The Artful Nuance, publishing
kathy@artfulnuance.com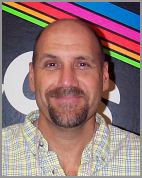 Frank Sontag, KLOS Los Angeles The Impact Program

---
Transcript: Picking up the pieces
Can we attack Iraq and help the Iraqi people at the same time?
KING 5 Up Front
with Robert Mak
Original broadcast:
Sunday, March 16, 2003
KONG 6/16 @10:30 p.m.

"index.jsp?action=dsp|episode&fldid=76" "index.jsp?action=dsp|episode&fldid=76"
=====/ROBERT MAK/=====
IMMEDIATELY AFTER--
AN ATTACK ON IRAQ--
THERE IS ONE DOCTOR IN EDMONDS--
WHO HOPES TO BE ON THE GROUND:
=====/CATLIN GOSS/SURGEON/=====
"These are the refugees.."
=====/ROBERT MAK/=====
IT'S NOT THE FIRST TIME DR. CATLIN GOSS--
WILL HEAD FOR A WAR ZONE.
WHEN REFUGEES WERE FLEEING KOSOVO--
GOSS HOOKED UP WITH NORTHWEST MEDICAL TEAMS--
AND WORKED IN THE EMERGENCY CAMPS IN ALBANIA.
HE EXPECTS A SIMILAR SCENE--
TO UNFOLD--
IN IRAQ.
=====/CATLIN GOSS/SURGEON/=====
"Walking long distances and not having enough food; they have very sad stories to tell."
=====/DAN O'NEILL/MERCY CORPS PRESIDENT/=====
"If we go in with military operations and we are involved in destruction, and compromising infrastructure, then we should also be there to help put the pieces back together again."
=====/ROBERT MAK/=====
DAN O'NEILL--
PRESIDENT OF MERCY CORPS--
IS PREPARING FOR WHAT COULD BE A HUMANITARIAN CRISIS.
YOU START WITH A COUNTRY--
ALREADY ON THE BRINK.
HIGH UNEMPLOYMENT--
A DECADE OF SANCTIONS--
HAS LEFT MANY CITIZENS RELYING ON THE IRAQI GOVERNMENT--
FOR THEIR DAILY RATIONS OF FOOD.
=====/DAN O'NEILL/MERCY CORPS PRESIDENT/=====
"And that's a pretty delicate little network of distribution so if anything happens in Iraq to disrupt that, you'll have people going hungry immediately within a day or two."
=====/ROBERT MAK/=====
THE PROBLEMS WOULD BEGIN RIGHT AWAY--
AS THE FIRST ATTACKS--
ARE LIKELY TO KNOCK-OUT ELECTRICAL POWER.
=====/DAN O'NEILL/MERCY CORPS PRESIDENT/=====
"If you lose power, then you lose sanitation, and already there's a huge deficit in processing sanitation waters within Iraq, you have a major problem with distribution, because if bridges and roads are hit, then trucking and food distribution and water sources will become compromised. Already, only 65-percent of Iraqis have access to clean water."
=====/ROBERT MAK/=====
AND THEN--
THE REFUGEE PROBLEM--
DEPENDING ON HOW LONG THE WAR LASTS--
SOME ESTIMATE--
THERE COULD BE MORE THAN A MILLION REFUGEES.
=====/TIM AMEN/SEATTLE UNIVERSITY/=====
"We insist that we can hold down the collateral damage, but the fog of war, who knows what actually might happen? And people tend, when bombs start to drop, they tend to move. They tend to try and get up and get out of the way."
=====/ROBERT MAK/=====
THERE'S ALSO THE FEAR--
THAT SADDAM HUSSEIN MIGHT DENY FOOD--
OR EVEN ATTACK HIS OWN PEOPLE--
TO SADDLE U-S TROOPS--
WITH AN EVEN BIGGER HUMANITARIAN PROBLEM.
THIS MAN--
ESCAPED IRAQ A DECADE AGO.
HE NOW LIVES IN BELLEVUE--
STILL HAS HIS FAMILY IN IRAQ--
IN BABYLON--
SOUTH OF BAGHDAD.
=====/AL/FORMER IRAQI CITIZEN/=====
"Deep down I worry about them, but they assure me everything will be fine."
=====/ROBERT MAK/=====
HE FEARS BEING IDENTIFIED ON TELEVISION--
BUT HE HAS AN INTERESTING PERSPECTIVE.
HE SAYS--
THE PEOPLE OF IRAQ ARE USED TO LIVING IN WAR CONDITIONS--
AND THEY'RE WILLING TO RISK THE HARDSHIPS OF WAR AGAIN--
IF THERE'S A CHANCE THINGS MIGHT IMPROVE:
=====/AL/FORMER IRAQI CITIZEN/=====
"The sanctions probably do more harm than war. So at least with war, it's one-time deal, be done with it to move Saddam and after that, all the doors will be open to rebuild Iraq."
=====/ROBERT MAK/=====
BUT--
CAN THE U-S REALLY REBUILD IRAQ?
JUST GETTING POLITICAL STABILITY WON'T BE EASY:
=====/TIM AMEN/SEATTLE UNIVERSITY/=====
"Among these three different populations, Sunni Muslim, Shia Muslims, and Kurds in the north I thknk it's really anybody's guess. I think there's a lot of wishful thinking but anybody who pretends to know with any certainty how those groups are going to interact a the US begins to phase out its occupation authority, watch out."
=====/MAK/=====
"What is our history when it comes to regime change, have we effectively been able to do what we've wanted to in other countries before?
=====/TIM AMEN/SEATTLE UNIVERSITY/=====
"We don't have a track record in terms of installing a regime in the middle east. We do not have a track record."
=====/ROBERT MAK/=====
AND WHAT'S OUR TOLERANCE--
IF FEEDING AND CARING FOR THE IRAQI PEOPLE--
STARTS GETTING VERY EXPENSIVE?
=====/TIM AMEN/SEATTLE UNIVERSITY/=====
"I think the American government for a year, for two years, for three years, will enthusiastically support humanitarian commitment efforts but I believe that commitment will fade over time."
=====/ROBERT MAK/=====
WHICH BRINGS US BACK--
TO RELIEF AGENCIES LIKE MERCY CORPS--
WHICH HOPE--
THE UNITED STATES WILL DO BETTER--
THAN IT HAS DONE--
ELSEWHERE--
SUCH AS IN AFGHANISTAN.
=====/DAN O'NEILL/MERCY CORPS PRESIDENT/=====
"We don't see a big commitment of funding, like a Marshall plan yet, and we don't see good security, security has devolved, and has degraded."
=====/MAK/=====
"What makes you think that the United States is going to show any more commitment toward rebuilding Iraq, after what you've seen in Afghanistan?"
=====/DAN O'NEILL/MERCY CORPS PRESIDENT/=====
"We have no assurances, we're concerned about that."
=====/ROBERT MAK/=====
SO, IF WE TAKE MILITARY ACTION--
WHAT WILL IRAQ BE--
IN A FEW YEARS?
OVER THE PAST FEW WEEKS--
WE'VE HEARD MANY DIFFERENT POINTS OF VIEW.

TONIGHT--
THE OPINION OF ONE SECURITY ANALYST--
A MAN WHO NOW CONSULTS WITH FEDERAL LAW ENFORCEMENT AGENCIES.
HE'S AN AUTHOR--
FORMER ASSISTANT TO RETIRED WASHINGTON STATE CONGRESSMAN JACK METCALF--
AND HIS VIEW--
IS THAT TAKING MILITARY ACTION--
MIGHT ACTUALLY LEAVE US MORE VULNERABLE--
NOT LESS.
=====/CRAIG HULET/SECURITY ANALYST/=====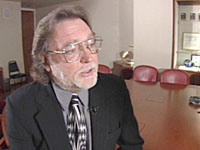 "If we attack Iraq he's putting us at risk. He's not protecting us. He's putting us at risk by attacking Iraq."
=====/ROBERT MAK/=====
HIS NAME IS CRAIG HULET--
AND HE COMES WITH REPUBLICAN CREDENTIALS--
BUT HULET DOESN'T SEE EYE-TO-EYE WITH THE BUSH ADMINISTRATION--
SAYING WE ARE NOT WINNING THE WAR ON TERRORISM.
=====/MAK/=====
"Do you think we're bringing more danger upon ourselves by attacking Iraq?
=====/CRAIG HULET/SECURITY ANALYST/=====
"Without question. We're are putting ourselves at risk. George Bush and the administration are putting us at risk more than ever. If we attack Iraq Americans will die all over the world. Not just by Al Quaida, not just by Iraqi agents. Last Persian Gulf, with George Sr., during a 45-day period, we had only had 17 attacks on Americans anywhere in the world during that period in 1990, by 1991 when we launched against Iraq, there were 120 incidents including four deaths of Americans. Not just in Iraq or Kuwait all over the world."
=====/MAK/=====
"But if you're trying to wipe out their financial base. You're trying to wipe out people who might provide them arms we don't want them to get, isn't this the way to do it?"
=====/CRAIG HULET/SECURITY ANALYST/=====
"I don't think this is the way to do it. I think the way to do to is to utilize police function, not U-S military in occupying countries, invading countries, regime change. What we're attempting to do is remake the world."
=====/MAK/=====
"But right now what we're being told is that Iraq has the possibility of weapons of mass destruction. And we should be concerned about that and that's why we're going into Iraq."
=====/CRAIG HULET/SECURITY ANALYST/=====
"You know this is where you get in a place that is very awkward for someone like me. No one wants to dispute the President and end up saying something like I think the president is lying or the President is exaggerating. I've studied foreign relations and terrorism too long to have it simplified that they're going to get a nuclear weapon and blow up Pittsburgh so we have to do this. There's another agenda. There's another political objective."
=====/MAK/=====
"What do you think it is?"
=====/CRAIG HULET/SECURITY ANALYST/=====
"Well I believe it's an American led empire. Not a Roman style empire. I'm suggesting it's a corporate led, military backed kind of empire. But the perception in the rest of the world, especially in the Middle East is that we are a behemoth, we are an empire and we are going to impose our will, our culture and everything on these countries. And whether that's true or not is irrelevant. That's what they believe."
=====/ROBERT MAK/=====
WHAT HULET BELIEVES--
IS THAT A WAR ON TERRORISM--
SHOULD NOT BE FOUGHT BY THE U-S MILITARY--
BECAUSE IN FACT--
HE SAYS--
THE MILITARY IS EXACTLY WHAT WOULD PROVOKE MORE TERRORISM.
=====/CRAIG HULET/SECURITY ANALYST/=====
"We're going to create enemies. And this is what is wrong with Bush's vision."
=====/MAK/=====
"How concerned should I be be about a terrorist strike out here in the Northwest for example?"
=====/CRAIG HULET/SECURITY ANALYST/=====
"Well every area in America is at risk -- and I don't want to alarm your audience -- America is one big target. We're just one huge target. We're a free country. The borders are porous. We can cross from state to state. Our ports are unbelievably vulnerable. It's just ridiculous, the ports."
=====/MAK/=====
"You've written about where we're most vulnerable. You say public places."
=====/CRAIG HULET/SECURITY ANALYST/=====
"Shopping malls have been an absurdity for security. American's will not allow their shopping to be disrupted by the security measures that would be necessary to protect us against terrorism. The other thing is, I'm not even talking about weapons of mass destruction. That's not our risk. The real risk is classical terrorism, as this evolves. Bush is simplifying it, he's demonizing Osama Bin Laden, and Saddam Hussein for the classical reasons to narrow our focus, and get the American people's support. But I don't think Al Quaida is our problem. I think our problem is that all of these different groups, Hezbollah, Dev Sol, the ETA in Spain, all of these groups have been talking since 1984, when Hamas put out a communique for all terrorist groups to join in an international guerilla war against us."
=====/ROBERT MAK/=====
OF COURSE--
HULET'S IS JUST ONE POINT OF VIEW--
HERE'S ANOTHER--
IN A RECENT NEW YORK TIMES POLL--
45 PERCENT OF AMERICANS SAID--
YES--THE U-S IS WINNING THE WAR ON TERRORISM.
48 PERCENT SAID EITHER NO ONE IS WINNING THE WAR ON TERRORISM--
OR THE TERRORISTS ARE WINNING.