KC & Associates
Roundtables
With Mr. Craig B Hulet and
Organized by Ms Kathleen Louise dePass
Roundtables are held three times a year
with KC&A Clients. These are
closed functions and rarely taped. The December 2nd,
2000 meeting in San Jose had
as guests Congressman Jack Metcalf (Ret.)
and his Chief of Staff Lewis Moore.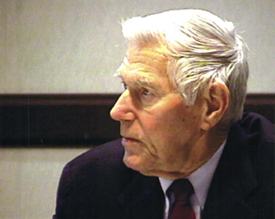 Jack Metcalf
The tape of the event is only available to clients.
The closed meetings are to
enhance dialogue between participants
and allow for the most candid
remarks by all; only this format allows
everyone the freedom of speech
no longer allowed much in America.
To see about how you might begin to attend
our Roundtables click here about how
you might become a Client.