Press Releases & PPR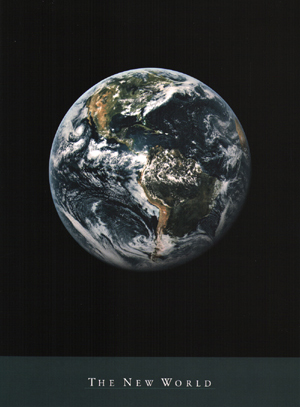 ---
---
Barrie Trower - The Dangers of Microwave Technology



---
NEW PDF: Obama Celebrates Joblessness

Obama Celebrates 'Durable Economy' As Unemployment Drops Below 5 Percent / Weak Jobs Report Sends Stocks Tumbling / Recession Fears Stoked as Higher U.S. Labor Costs Crimp Profits Debt, defaults, and devaluations: why this market crash is like nothing we've seen before / The 4.9 Percent Unemployment Can't Be True Amid 15 Percent Food Stamp Participation Rate Hillary Brings Her 'Sisters' on the New Hampshire Trail / U.N. Looking to Impose New Sanctions on North Korea Evidence of Coal-Fly-Ash Toxic Chemical Geoengineering in the Troposphere: Consequences for Public Health / Weather as a Force Multiplier: Owning the Weather in 2025 http://www.mdpi.com/1660-4601/12/8/9375/htm / Climate engineering Laboratory for Active Space Experiment Research (LASER) Program Navy investigating rise of health issues among fighter jet pilots Death Rates Rising for Middle-Aged White Americans, Study Finds / Financial despair, addiction and the rise of suicide in white America / The Guardian view on American mortality: the price of a ruthless economy / Concussions triple long-term suicide risk, study finds /
---


Navy SEALS Training pdfs:

Pentagon Bracing for Public Dissent and the Militarization of Law EnforcementClick Here!

Defense Support of Urban TrainingClick Here!

US Navy Seals TrainingClick Here!

US Navy Seals Training - FINAL August 19, 2015Click Here!





---


BIOLOGICAL EFFECTS OF ELECTROMAGNETIC RADIATION RADIOWAVES AND MICROWAVES
EURASIAN COMMUNIST COUNTRIES
PDF is here:


NATURAL RESOURCES DEFENSE COUNCIL
Electronic Warfare WA
PDF is here:


KC&A and Hulet's Summary Report on Electromagnetic Range Warfare Proposal: Final Draft

Read the following Appendix in conjunction with Final Draft of Summary Report

Violations of Federal Law in the US Navy's Procedures for Obtaining a Permit to Conduct Electromagnetic Warfare Testing and Training in the Olympic National Forest


By Karen Sullivan



---


Press Release
KC & Associates: Investigations Research Associates
International Relations * Military * Terrorism * Business * Security
www.kcandassociates.org katie711a@kcandassociates.org
Kathleen Louise dePass Press Agent/Publicist .360.288.2652 for Craig B Hulet

Electromagnetic Warfare Training Range to be Established in Washington State's Olympic Peninsula

The purpose of the Pacific Northwest Electronic Warfare Range is to is to sustain and enhance the level and type of electronic warfare (EW) training currently being conducted by assets using the Northwest Training Range Complex (NWTRC) Environmental Impact Statement (EIS)/Overseas EIS (OEIS), to provide the ability to accommodate growth in future training requirements, and to maximize the ability of local units to achieve their training requirements on local ranges. This action is needed for Navy training, certification requirements, reduction of costs and fossil fuel consumption by providing more localized training. [PACIFIC NORTHWEST EW RANGE EA FINAL (SEPTEMBER 2014)]

This office understands the needs-based argument above for seeking to establish this training area. Fossil fuel consumption, and lowering costs are, in our opinion not sufficient given the threat assessment we would like to see done before such a training area is initiated. The Environmental Assessment (EW) is inadequate on many levels. A full environmental impact study must be done to further evaluate the risks to mostly humans living in the area; specifically the Quinault Indian nation's population and others living in the surrounding habitat.

It states in the Environmental Assessment (this is not an environmental impact study which could delay the training area's opening for some time) the following: "[However]... as standard practice, should an individual/individuals or animals persist in the area while a training event is occurring, the mobile emitter crews will cease the training (de-energize the emitter and stow for travel), and if need be, relocate to another pre-selected training site. (3.1-1) É There are no conclusive direct hazards to human tissue as a result of electromagnetic radiation. Links to DNA fragmentation, leukemia, and cancer due to intermittent exposure to extremely high levels of electromagnetic radiation are speculative; study data are inconsistent and insufficient at this time (Focke et al. 2009). (See: PUBLIC HEALTH AND SAFETY 3.1-2)"

There appears to be a total of eight pages, of the imposing 228 pages, devoted to Health Issues for human beings (the remainder referring to animals, plants, locations of mobile emitters, etc.) which is inadequate at so many levels as to be a challenge to thinking people. It is our understanding that this type training has always taken place at restricted desert warfare training facilities in Arizona or Nevada and restricted there for good reason! Inhospitable locations are suited to such risk enhanced training, not where humans live. The fact is this office has done, and is continuing to do, research as to the health effects on humans where electromagnetic emissions are prevalent regardless of the original source of such emissions. And we can now argue there is substantial and growing evidence that clearly argues there are often severe adverse effects on humans, let alone wildlife, which is of less concern to this office as we are not an environmental group by any stretch (all are ex-military and law enforcement), and the statement in this EA document regarding health risks to humans, that is to say "study data are inconsistent and insufficient at this time" stands alone in arguing against implementation of this training area until such time that the study data are no longer inconsistent and insufficient at this time.

U.S. Navy's Pacific Northwest Electronic Warfare Range Environmental Assessment
PDF is here:

KC&A and Hulet's Summary Report on Electromagnetic Range Warfare Proposal: Final Draft
Read the following Appendix in conjunction with Final Draft of Summary Report
Violations of Federal Law in the US Navy's Procedures for Obtaining a Permit to Conduct Electromagnetic Warfare Testing and Training in the Olympic National Forest

By Karen Sullivan
Electromagnetic Spectrum (EMS) Access Strategy
Electromagnetic Weapons and Human Rights
Cyber Electromagnetic Activities FM3-38
Biological Effects of Eletromagnetic Emitters
ONLINE NOW
Hulet at the Wednesday November 19th meeting at Pacific Beach Elementary School
from 5pm - 7:30pm with the panel for the discussion.
Simulcast live on KBKW 100.5 FM and on their website:

To listen to a recording of the broadcast:
Click Here!


ONLINE NOW
Craig B Hulet on Coffee Talk live with host
Doug McDowell, KBKW Wednesday morning November 19th:

To listen to a recording of the broadcast:
Click Here!


Hulet on Coffee Talk live with host
Doug McDowell, KBKW Wednesday morning December 3rd
from 9-10AM discussing further the EMW facilities and where the investigations by KC&A are at.

To listen to a recording of the broadcast:
Click Here!




Hulet on Coast2Coast AM
with George Noory
12.3.14
ONLINE NOW

To listen to a recording of the broadcast:
Click Here!


Hulet on The Carl Nelson Show
WOL Live Washington DC
12.16.14

To listen to a recording of the broadcast:
Click Here!

---
PPR: periodic press release. We will post here on this page a periodic written article which is not one of the updated press releases above; when you click on either of those buttons there will be different press releases in the documents provided, Ed.
---
Lying on Air America to Support the War
Al Franken is a Big Fat Phony
JOHN WALSH, CounterPunch
May 4, 2005
Cambridge, Mass.
Al Franken is a shrewd guy, which is why he can write some good comedy. He is also something of a student of the lie, having written a book, using considerable student slave labor, entitled "Lies and the Lying Liars That Tell Them: A Fair and Balanced Look at the Right." That book followed another, "Rush Limbaugh is a Big Fat Idiot," in which he debunks the stuff that Rush "pulls out of his butt," as Franken puts it. So Franken certainly knows that one of the most insidious forms of prevarication is lying by omission. And on the subject of rapid and total withdrawal from Iraq, that is precisely what Franken and most of the rest of Air America Radio do day in and day out ­ omit any mention of the topic. Their attitude to grass roots opposition to the war is the same - bury it. And compared to Franken's favorite topics, that is the ones sanctioned by the Democratic establishment, for example, the corrupt practices of Tom DeLay, the war in Iraq which is laying waste an entire country and claiming tens of thousands of lives, takes a back seat ­ far, far back.
Coverage of Iraq is largely confined to the corruption of Halliburton and the general idea that whatever has gone wrong there is the fault of George W. Bush and the Republicans. That the war was a "mistake" is laid at the feet of Bush, with no mention of the Democrats' role in voting for it, including J. Kerry and H. Clinton. "Incompetence" over the waging of the war is a frequent complaint ­ as though it would be better for an "unjust and unnecessary war," in the words of Jimmy Carter, to be waged more competently. (Would that Hitler had been a little more competent!) At one point last December at the time of his last visit to "the troops," Franken exclaimed that he "did not know what to do" about Iraq. Several weeks ago Franken was in fine fettle over the first anniversary of his Air America program to which considerable time was devoted; but it was also about the time of the second anniversary of the war's beginning. The numerous anti-war demonstrations at that time received not a word of coverage
Franken himself is full of praise for "the troops." He does not say that these troops are being used as cannon fodder in a criminal war ­ simply that they are doing "a great job." There is no systematic tracking of either U.S. or Iraqi casualties. Each week the conservative, John McLaughlin, on his PBS program tracks the Iraqis killed and the Americans killed and wounded in Iraq. No such segment exists on Franken's program - nor on any other Air American Radio program as far as I know. It speaks volumes that the conservative McLaughlin provides a more biting critque of the war than Franken and his cronies can muster.
Adversaries of the war who call for immediate and total withdrawal, like Ralph Nader or Michael Moore, are not to be found on the Franken frequency. Surprisingly, a few days back Franken had as a guest Rashid Khalidi, Edward Said Professor of Arab Studies at Columbia, and a proponent of withdrawal from Iraq. Franken did not seem to know much about him. As Khalidi broached the subject of withdrawal form Iraq, Franken's co-host, Katherine Lanpher, interrupted with the observation that American troops might need to stay in Iraq "to make that part of the world safe for democracy." Ever on his toes, Franken changed the subject, a break ensued, and the subject was dropped. There was no further mention of withdrawal. Even after Ted Kennedy proposed immediate and prompt withdrawal, Democratic stalwart Franken did not take up this call. Like the rest of the Democratic establishment, he lent no support to Kennedy who has now fallen silent on the topic.
Franken reached a nadir of sorts with the appearance on his show of Democratic Congresswoman Ellen Tauscher of the House Armed Services Committee who is proposing legislation to expand the military by 36,000 troops. She has argued in a press release: "Iraq is a two-year engagement that could go on for at least five to seven years." So her solution is to scare up more cannon fodder for Iraq. Franken has a son in college and a daughter just out of school whom he mentions often. Do you suppose he will allow them to be among the 36,000 troops that his guest Tauscher wants to mint? The next logical step for Franken is to turn recruiter for the military. (He carries no mention of the student campaigns to get army recruits out of the high school and off the campus.)
And as with Franken, so with most of the rest of Air America Radio. When I called Randi Rhodes (Air America afternoons) and managed to bring up the question of withdrawal she went ballistic, yelling that, now that "we" were there, "we" could not simply leave. She then shouted that I was a "creep," and off the air I went. I called Sam Seder and Janeane Garafalo (Air America evenings), and the screener suggested that Sam "probably did not want to discuss withdrawal." But I got on anyway after telling the screener that he was serving as a censor, and I asked Sam and Janeane why they did not discuss the withdrawal option. They went berserk, accusing me of not listening "enough," and off the air I went amidst their shouting. There are some exceptions to the pro-war stance on Air America ­ or I should say there were. Liz Winstead, Rachel Maddow and Chuck D. used to have the mid-morning show where there was some discussion of withdrawal. Liz, who is a talented comedian and co-creator of the Daily Show, disappeared mysteriously ­ without explanation. Maddow with co-host Chuck D, lasted a bit longer. One day Maddow ran a segment stating that withdrawal from Iraq should be THE main point of discussion on the left. It was clear that she favored withdrawal ­ in opposition to her guest, the strange and devious Paul Rieckhoff of Operation "Truth," who also calls for "staying the course." (She also challenged Ed Rendell, the Democratic governor of Pennsylvania, for supporting an anti-choice candidate to run against Rick Santorum for Senate, despite the existence of a pro-choice majority in Pennsylvania. Embarrassed and befuddled, Rendell said on air he was put up to this by Senate leaders, including H. Clinton and Charles Schumer.) Now Chuck D has also disappeared, and Maddow has gone quietly into the night, quite literally, with a one-hour show at 5 am. The final song on her last mid-morning show was: "What would you give in exchange for your soul"?
Most of Air America Radio is only marginally different from Franken who is little more than a shill for the Democratic Party establishment. Franken faithfully parrots its pro-war line. Fundamentally. he is just like Rush who is a Republican partisan, not a principled conservative. Franken is simply a Democratic partisan, a pitiful hack at heart. A progressive he is not. And disappointingly, Air America has turned out to be little more than a mouthpiece for the DNC and one more way to divert the anti-war movement to DNC-approved "issues" ­ like DeLay, Bolton and the other trivia that are like so many straws in the wind compared to the carnage in Iraq.
At its heart the war on Iraq is the most carefully and ingeniously orchestrated propaganda effort on record. In this Franken and his ilk play a key role, going just far enough to maintain credibility among the "liberals" they must reach, while diverting attention from the criminal nature of the war and the option of ending it.
Air America takes its name from an air company in Southeast Asia at the time of the Vietnam war which turned out to be a CIA asset, a company masquerading as a simple commercial airline. The folks at Air America Radio were supposed to be kidding when they chose their name, but perhaps they were, in Franken's phrase, "kidding on the square."
John Walsh who has listened to Air America for all too many hours on daily commutes and to its "best" on weekends can be reached at bioscimd@yahoo.com

---
PRESS RELEASE Oct. 01, 2003
Iraq's Oil Industry


Craig B Hulet?
The United States of America, having invaded Iraq, is faced with a political quagmire and a commercial opportunity. Recent efforts to enroll the United Nations to help pay the costs of the occupation and "reconstruction" are disingenuous. Everything except for the oil industry is already up for grabs at fire sale prices. It's the proposed WTO GATS revision and NAFTA all rolled into one except that US pro-consul Bremer and his unelected Council have a veto over every sale. The veto ensures Iraq will be sold mainly to US firms, giving US permanent economic control of the country whatever the UN or EU want, think or say. Money raised from the sales will go to offset US occupation costs, ostensibly to pay for "reconstruction" for which the US and UK are fully liable under international conventions. Iraq's main industry, OIL, which used to account for the bulk of the country's foreign income, is not being sold. This has little if anything to do with the security of the oil infrastructure as news reports have claimed.

Energy is critical to maintaining US power. So one US strategy is to control the Iraq oil supply indefinitely. A pliant Iraq council/government is easier to manage than private profit seeking multinational oil companies. Indirect US control of Iraqi oil is also a foil for Saudi Arabia and OPEC. Enough oil will be pumped from Iraq in the coming years to keep oil prices within the US comfort zone. That way, the US will be able to manage world oil prices in its own interest rather than those of the Iraqi people. There is, however, a second more sinister financial strategy. Much of Iraq's reconstruction will be financed from "AID", in the form of loans rather than from grants. Since the "AID" will be coming from outside Iraq, the country will be put into long term debt. JP Morgan has already been appointed to "manage" Iraq's banking system. There will be no truly independent national banks or banking, and no Islamic banking system. Western foreign bankers will run Iraq's banking system for western foreign interests.
Oil is the security for the loans, interest and reparations the US is planning to extract from Iraq, completing the economic rape begun by selling off its assets.

Iraqis will be paying many times over for the privilege of being invaded and occupied by the US and UK. They will eventually pay for all the reconstruction, and perhaps even for the costs of the war itself. On top of that they will pay interest on the "AID" debt forever. The sales and AID therefore represent reparations far more severe than those applied to Germany at the Treaty of Versailles following World War I. Versailles led inexorably to World War II. The German reparations were so draconian as to be utterly urepayable.

If the US succeeds in its plan (as is likely) Iraq will remain impoverished for as long as the US remains the dominant power in the region. On past experience, this is a recipe for instability and war, not peace. Most frightening of all is the thought that that might just be the way the Bush administration wants it to be.
---
The Four Ponies of Perdition: How Media Concentration Bans Local Experts
Couch potatoes throughout the land see plenty wrong in
concentrating the power to produce the content we see and hear in the
same hands that transmit those broadcasts.
This is especially true when the same
Four Horsemen own many satellite and
cable providers and already
influence key sites on the Internet.
--William Safire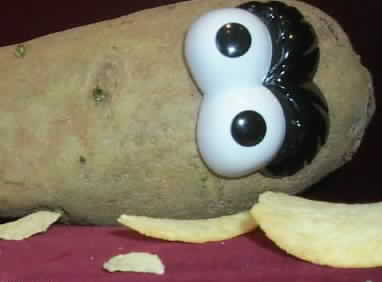 By Craig B Hulet? August 3, 2003
In a recent commentary William Safire wrote that "On the domestic front, President Bush is backing into a buzz saw. The sleeper issue is media giantism. People are beginning to grasp and resent the attempt by the Federal Communications Commission to allow the Four Horsemen of Big Media - Viacom (CBS, UPN), Disney (ABC), Murdoch's News Corporation (Fox) and G.E. (NBC) - to gobble up every independent station in sight."
It couldn't be more apt for Safire to use the Four Horsemen as metaphor; drawing on an apocalyptic one makes it even more so. What does Corporatism desire within its ideological system? to achieve and protect Empire the media outlets must be controlled as much as possible by the power elite (to use a socio/cultural term coined by C. Wright Mills in the fifties). That an elite exist is never discussed openly in the mainstream media, even when a self-appointed one like Paul Wolfowitz refers to himself and his small circle of friends as "a Cabal," while true, only he can smugly state it as such. If you or I were to state it we are automatically smeared as a conspiracy theorist; which is also a euphemism for anti-Semite. One such elitist is Secretary of State Colin Powell's son Michael Powell, who as head of the FCC which made the recent ruling Safire discussed, has stated that the further media concentration in the hands of the four horsemen would "guarrantee localism, diversity, competition and fairness."(?) To allow one media giant to own up to 45 percent of a market, owing newspapers, television stations , cable and radio stations, not to mention their clout on the Internet, is going to dispense diversity? Create competition? Economics 101 dispels these myths too easily.
What we are already seeing is the media caving in to syndication programming; drive 100 miles in any direction, listen to ten different radio stations and you hear Sean Hannity, Bill O'Reilly, Rush Limbaugh, Michael Savage until the hair on the nap of your neck gives warning that there are predators afoot. Should you stumble upon one of the local non-syndicated, or barely syndicated hosts in a market, they are discussing the importance of using caution at the tanning salon, whether biscuits and gravy cause arterial discomfort, and little Penny Pennpacker's pet poodle was pounced upon by a panther prowling the park. That is to say, the local hosts are quietly quite systematically being forced into doing only local programming in any market, leaving the "important" issues of the day, like the warmongering of the Washington Cabal, to the likes of Sean Hannity! Hannity, who asks the question on what "authority" does Susan Sarandon speak out against the President, by what "expertise" does this rich actress have an opinion at all. Nobody thinks to ask by what "authority and expertise" does Hannity endorse the President's every word and deed? Indeed? This very rich entertainer, and that is all Hannity, O'Reilly, Limbaugh and Savage are, "entertainers" just like Susan, the four ponies of perdition. They have little expertise in any area of importance with the obvious exception of self-aggrandizement, self-proclaimed self-importance and their own hifalutin air of superiority as corporate whores.
I could even do that if Susan couldn't do it well enough. But some of us choose to actually be expert at some one thing or another. How does one gain the reputation as expert in some area? By being consistently correct, predictably proficient, by sticking one's neck out and making statements that seem an awful lot like warnings. That is to say, by issuing a caveat consistently correct before the event runs its course, making the case before-hand, not commenting by rote what's reported in the news. That is what, and this is all the four ponies do every day, rubber-stamping the White House press releases and shouting done anyone that disagrees.
But the four ponies are much needed to protect the Four Horsemen which every couch tater knows all-too-well. The four ponies will not interview any expert that disagrees with them, let alone disagrees with the corporate policies of empire. Indeed, the Four Horsemen are the sturdy limbs of empire as this has always been throughout the ages. The four ponies are the sorry steeds which carry the malignant message. The local ponies are put to pasture, or turned into groveling dogs, they too do not interview the nationally known expert who lives locally in the same state, or even town as his issues are now of little importance to "local programming." the local dogs in other towns must do the same with the added ingredient that "he" isn't a local expert, so he cannot be interviewed because, as the redneck Hannitys and the Hatfields would say "he ain't from around here"! Diversity has already gone out the window with this trend. Should the FCC ruling stand, and Mr. Bush veto the bill from the House and Senate noted below, this trend will become irreversible.
Here is what the Senate Commerce Committee has done: reflecting the widespread worry, that the Four Horsemen will gobble-up everything in sight, Safire reported:
The SAP was signed by the brand-new director of the Office of Management and Budget, Joshua Bolten, but the hand was the hand of Stephen Friedman, the former investment banker now heading the president's National Economic Council. Reached late yesterday, Friedman forthrightly made his case that the F.C.C. was an independent agency that had followed the rules laid down by the courts. He told me that Bush's senior advisers had focused on the question "Can you eliminate excessive regulation and have diversity and competition?" and found the answer to be yes. He added with candor: "The politics I'm still getting an education on."

The Bush veto threat would deny funding to the Commerce, State and Justice Departments, not to mention the federal judiciary. It would discombobulate Congress and disserve the public for months. And to what end? To turn what we used to call "public airwaves" into private fiefs, to undermine diversity of opinion and - in its anti-federalist homogenization of our varied culture - to sweep aside local interests and community standards of taste.

This would be Bush's first veto. Is this the misbegotten principle on which he wants to take a stand? At one of the White House meetings that decided on the SAP approach, someone delicately suggested that such a veto of the giants' power grab might pose "a communications issue" for the president (no play on words intended). Friedman blew that objection away. The SAP threat was delivered.
In the House this week, allies of the Four Horsemen distributed a point sheet drawn from Viacom and Murdoch arguments and asked colleagues to sign a cover letter reading, "The undersigned members . . . will vote to sustain a Presidential veto of legislation overturning or delaying . . . the decision of the FCC . . . regarding media ownership."

But they couldn't obtain the signatures of anywhere near one-third of the House members - the portion needed to stop an override. Yesterday afternoon, the comprehensive bill - including an F.C.C. rollback - passed by a vote of 400 to 21.

If Bush wishes to carry out the veto threat, he'll pick up a bunch of diehards (now called "dead-enders"), but he will risk suffering an unnecessary humiliation. What next? Much depends on who is chosen to go into the Senate-House conference. If the White House can't stop the rollback there, will Bush carry out the ill-considered threat? Sometimes you put the veto gun back in the holster. The way out: a president can always decide to turn down the recommendation of his senior advisers.
(Source: Washington, Bush's Four Horsemen By William Safire 7/24/03)

---
FBI Admits more than Arrogance

By Craig B Hulet?
The Democrats in the House and Senate have been complaining that the FBI and other intelligence agencies have been unable to identify specific threats to America since 9/11, that they have dropped the ball and are not acting to prevent the threat of terrorism. Nobody dares suggest that maybe since there have been no terrorist acts, therefore no identified threats since 9/11, because we are not dealing with anything like Al Qaida at all as we've been told. But in response the FBI has released data on its planned (already in operation) surveillance of Iraqis living in the United States; this is to be done whether they are citizens of the United States, university students, green cards or employees of American or foreign firms. That is to say, anyone who has parental lineage to an Iraqi citizen (presumably one or more living in the nation-state of Iraq or anywhere else) is already under NSA style electronic surveillance. The argument is that they may pose a threat should we go to war with Iraq.
We all understand that these specific Democrats are acting on raw partisanship after losing rather embarrassingly to the Republicans in the recent November 5, 2002 elections, losing both Houses to their opponents. In this felt need to be seen as tough on terror, they have persuaded, or cajoled, the FBI into making just plain silly public pronouncements, once again sounding defensive, as when they purposely leaked a memorandum attacking the Treasury Department's Alcohol Tobacco and Firearms Division (ATF) rather unfairly, given their own track record of the past years since Oklahoma City. The FBI is defensive and well they should. We should recall it was Special Agent Mark Micholic of ATF who actually caught up to Timothy McVeigh. The display of less than honest assessment of ATF was clearly motivated as a response to a previous "formal suggestion" by ATF that ATF carry the greater burden of investigating domestic violence (terrorism included as in possible Militia activity) so the FBI could concentrate resources on foreign terrorism, which seems appropriate given that ATF may now find itself under the Justice Department rather than Treasury where they clearly belong. But Bush's centralization of virtually all enforcement and intelligence agencies always presupposed this at ATF. The only reason ATF was not originally singled out to be placed under Homeland Security was that Bush wanted to avoid a fight with the National Rifle Association during an election year. Strange bedfellows, ATF and the NRA; but sometimes the survival of the one depends on the other's grant of jurisdiction (the NRA thinks it would have an easier time dealing with ATF independently rather than at Justice, which is probably true.) But the FBI responded in their usual paranoid turf-conscience way, "there can only be one...," the highlander syndrome I have called this for years.
The intelligence failures of the past can be directly attributed to, not failed surveillance, not inadequate funding, and not the inability to perform their jobs at all the different agencies involved in collecting data. It can be laid at the feet of the FBI, and FBI-like behavior in other agencies, where turf is more important than the job, credit more important than arrests, exclusive jurisdiction granted more important than cooperation between agencies whose data and jobs overlap. Indeed, it is more important at the FBI to get better media coverage than anybody else, most notably ATF, than to secure this nation from threats. For heavens-sake, these too-many-to-count alphabet-soup agencies do not even have a standard set of forms to file!
No, the FBI telling all Iraqis here in America they are under surveillance, whether there is probable cause or not, reasonable doubt ignored, past... "allegiance to the flag, one nation, under"....you know the rest, matters not one whit and can only worsen the possibilities for further terrorist threats as even the innocent are now seen as guilty. Guilty of having parents born in the wrong country at the wrong time. Guilty of the adoption of a religion so many in America now find suspect thanks to the likes of Jerry Fallaway.
The FBI needs to grow-up as it were and stop acting as though J. Edgar Hoover were alive and they still are, each of them, "one of Hoover's blond boys." We are facing an enemy today, which has morphed into international urban guerrilla warfare and not just simple classical terrorism. If the FBI thinks tracking every movement of every Iraqi here in America will prevent anything they shall certainly be proven wrong. With as many enemies as we have created already world-wide, that perceive us as an American-led corporate Empire, a perception that Mr. Bush will exacerbate with his latest actions, the FBI might as well place everyone of us world-wide under surveillance. Which now the dangerous former Admiral John Poindexter (convicted felon that he is) has planned under his all-seeing-eye-atop-the-pyramid agency. Knowledge is power while true in the hands of Masonic philosophers, but never a good thing in the hands of the Pentagon or the White House's Fatherland Security.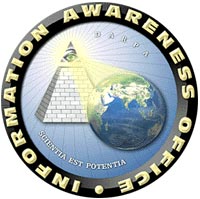 When the American heartland resembles Iraq, Syria or our "good friend" China, the guerrillas will have won, even if they do not strike America's governing infrastructure again. That's one of the signal triumphs of guerrilla war: to make the targeted country's citizens lose their own civil liberties, their own rights along with the loss of security. Make us feel what they feel in their loss of liberty under their often U.S. sponsored authoritarian regimes. That done they have won. We need to listen to Col. David Hackworth, face this final curtain on America's dim future, or it shall surely seem dimmer than it does already for so many.
Craig B Hulet is periodically a consultant to federal law-enforcement and author of The Hydra of Carnage: Bush's Imperial War-making and the Rule of Law.
___________________________________________________________________
This article is here reprinted for further information.
System
By Bill Gertz
THE WASHINGTON TIMES

The Pentagon yesterday confirmed that a high-tech data-collection system that will monitor credit-card transactions and airline ticket purchases, described by critics as "a supersnoop's dream," is being created to thwart terrorist attacks. Edward C. "Pete" Aldridge, undersecretary of defense for acquisition and a retired Navy admiral, said the program, Total Information Awareness (TIA), is an "experimental prototype" that will attempt to search "vast quantities of data to determine links and patterns indicative of terrorist activities."
Critics have charged that the program will give the Defense Department the power to conduct research into the personal habits of Americans.
The program is being developed by the Defense Advanced Research Projects Agency (DARPA), which is headed by retired Adm. John Poindexter, the national security adviser during the Reagan administration who was convicted of lying to Congress in the Iran-Contra scandal. The convictions were overturned on appeal. (Poindexter was pardoned)
"DARPA's purpose is to demonstrate the feasibility of this technology," Adm. Aldridge said. "If it proves useful, [TIA] will then be turned over to the intelligence, counterintelligence and law-enforcement communities as a tool to help them in their battle against domestic terrorism."
Adm. Aldridge said information gathered with the technology would be subject to legal restrictions currently in place. Law-enforcement and intelligence authorities must seek the approval of a federal court to conduct surveillance activities in pursuit of criminals, spies and terrorists.
The language authorizing TIA was tucked inside the homeland security bill and became a matter of widespread public knowledge only last week.
The program will fund research and development of technologies that will allow the federal government to track the e-mail, Internet use, travel, credit-card purchases, phone, bank records and every type of available public and private data in what the Pentagon describes as one "centralized grand database."
The project first appeared in the Senate Democratic proposal to create the Homeland Security Department. The Democrats' bill was defeated, but the program was included in the Republican-brokered agreement that passed the House last week and the Senate this week.
Outgoing Rep. Bob Barr, Georgia Republican, tried last week to eliminate what he called the "outrageous" plan, but to no avail.
"You would think the Pentagon planning a system to peek at personal data would get a little more attention," Mr. Barr said.
Backers of the homeland security bill, including spokesmen for both outgoing House Majority Leader Dick Armey, Texas Republican, and Sen. Joseph I. Lieberman, Connecticut Democrat, have dismissed such concerns.
Richard Diamond, spokesman for Mr. Armey, chairman of the special committee that wrote the House version of the homeland security bill, said the department has specific protections for privacy, including a privacy officer whose job will be to monitor the new department and make sure it doesn't intrude on privacy rights.
The officer reports to Congress, which has final oversight.
The TIA program has three parts designed to assist anti-terrorism efforts, Adm. Aldridge said.
The first part would create technology that will allow for rapid language translation.
A second component will be used to identify "connections" among various transactions.
For example, the system will try to find any terrorist links between people issued passports, visas or work permits and the purchase of weapons or explosive materials, Adm. Aldridge said. It would cull data from credit cards and purchases such as airline tickets and rental cars.
Lastly, the program will seek to determine "what kind of decision tools would permit the analysts to work together in an interagency community," he said.
Adm. Aldridge said the war on terrorism demands searching for clues in a mass of data.
"It's kind of a signal-to-noise ratio. What are they doing in all these things that are going on around the world? And we decided that new capabilities and new technologies are required to accomplish that task," he said.
The program is part of the Bush administration's new strategy of seeking to stop terrorists before they attack rather than treating terrorism as a law-enforcement matter, Adm. Aldridge said.
---
Copyright 2000-2014 K C & Associates Send site questions or comments to Katie711a@kcandassociates.org