America's Still Funding Egyptian Military As They Slaughter Their Own People as The Saudi's assist financially.




See PDF file here:Click Here!

Click Below for Craig's Commentary on George Noory's Coast To Coast




Obama: Worst President in History of the USA?
Then why is he not being impeached?


As Eugene Robinson, wrote, President Obama's message about the government's massive electronic surveillance programs came through loud and clear: Get over it. The president used more soothing words in his pre-vacation news conference Friday 8/9/2013, but that was the gist. With perhaps the application of a fig leaf here and a sheen of legalistic mumbo jumbo there, the snooping will continue.


See PDF file here:Click Here!

Obama's 252 lies to date; still no impeachment talk!?




See PDF file here:Click Here!
---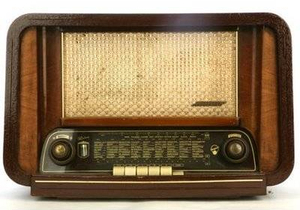 To Listen to Radio Appearances of Craig B Hulet? Click Here!
---
Download PDFs

US President Barack Obama inked his name last Tuesday to the bill, H.R. 933, and in doing so signed off on a deal that essentially prevented a government-wide shut down. In doing as much, though, the president approved a provision that lets the companies that make genetically modified organisms (GMOs) and genetically engineered (GE) seeds step over legal hurdles in the future regarding lab-made products that may later be proven to be dangerous or deadly to the population


See PDF file here:Click Here!

Executive Order 11490
Assigning emergency preparedness functions to Federal departments and agencies


See PDF file here:Click Here!

The Bureau of Investigative Journalism: Covert War on Terror - the Data
What the Drone War Cheerleaders Are Willing to Say Out Loud
UN launches major investigation into civilian drone deaths


See PDF file here:Click Here!

Distrust of the U.S. government has reached an all-time high among Americans
Majority Says the Federal Government Threatens Their Personal Rights
Martin Luther King killed by the authorities
CIA rendition report author believes UK could face human rights court
The Holder Speech and the Mathews Test
Wyden Statement on DOJ Memo on the Killing of Americans During Counterterrorism Operations
Inducing Resistance to Conspiracy Theory Propaganda: Testing Inoculation and Metainoculation Strategies


See PDF file here:Click Here!

Meet the new Boss in Town: ICE spawns... HSI Homeland Security Investigations, for great justice & cocaine cowboys
EXCLUSIVE: Justice Department memo reveals legal case for drone strikes on Americans Someone Just Leaked Obama's Rules for Assassinating American Citizens

See PDF file here:Click Here!

Nazi Firearms Law and the Disarming of the German Jews

Stephen P. Halbrook, Ph. D.
Arizona Journal of International and Comparative Law, No. 3, 483-535 (2000)


"We are in danger of forgetting that the Bill of Rights reflects experience with police excesses. It is not only under Nazi rule that police excesses are inimical to freedom. It is easy to make light of insistence on scrupulous regard for the safeguards of civil liberties when invoked on behalf of the unworthy. It is too easy. History bears testimony that by such disregard are the rights of liberty extinguished, heedlessly at first, then stealthily, and brazenly in the end." --Justice Felix Frankfurter

"The most foolish mistake we could possibly make would be to allow the subject races to possess arms. History shows that all conquerors who have allowed their subject races to carry arms have prepared their own downfall by so doing." --Adolph Hitler

Gun control laws are depicted as benign and historically progressive. However, German firearm laws and hysteria created against Jewish firearm owners played a major role in laying the groundwork for the eradication of German Jewry in the Holocaust. Disarming political opponents was a categorical imperative of the Nazi regime. The Second Amendment to the U.S. Constitution declares: "A well regulated militia, being necessary to the security of a free state, the right of the people to keep and bear arms, shall not be infringed." This right, which reflects a universal and historical power of the people in a republic to resist tyranny, was not recognized in the German Reich. This article addresses German firearms laws and Nazi policies and practices to disarm German citizens, particularly political opponents and Jews. It begins with an account of post-World War I chaos, which led to the enactment in 1928 by the liberal Weimar republic of Germany's first comprehensive gun control law. Next, the Nazi seizure of power in 1933 was consolidated by massive searches and seizures of firearms from political opponents, who were invariably described as "communists." After five years of repression and eradication of dissidents, Hitler signed a new gun control law in 1938 which benefitted Nazi party members and entities but denied firearm ownership to enemies of the state. Later that year, in Kristallnacht (the Night of the Broken Glass), in one fell swoop, the Nazi regime disarmed Germany's Jews. Without any ability to defend themselves, the Jewish population could easily be sent to concentration camps for the Final Solution. After World War II began, Nazi authorities continued to register and mistrust civilian firearm owners, and German resistence to the Nazi regime was unsuccessful. The above topic has never been the subject of a comprehensive account in the legal literature. This article is based on never before used sources from archives in Germany, German firearms laws and regulations, German and American newspapers from the period, and historical literature. It contributes to the debate concerning firearms ownership in a democracy and presents the first scholarly analysis of the use of gun control laws and policies to establish the Hitler regime and to render political opponents and especially German Jews defenseless.

See PDF file here: Click Here!

Also By Halbrook: Heller, the Second Amendment, and Reconstruction: Protecting All Freedmen or Only Militiamen?

See PDF file here: Click Here!
---
The Untold Story - How America Became a Dangerous Empire: Director Oliver Stone and historian Peter Kuznick offer a major reexamination of modern American history in "The Untold History of the United States", which has many strengths.
See PDF file here: Click Here!
---
From the desk of Craig B Hulet?: This may be the most important compendium of articles this office has complied in years: Predictably, Attorney General Secretly Granted Gov. Ability to Develop and Store Dossiers on Innocent Americans; Woman Imprisoned for Life for Minor Drug Offense while Banking Giant Immune to Justice for Massive Drug Laundering; Obama on Sunday pledged to put his "full weight" behind a legislative package 2013 aimed at containing gun violence and new gun laws; The Certain Virtues Of A Heavily Armed Citizenry; Congress stripped a provision from defense bill that aimed to shield Americans from the possibility of being imprisoned indefinitely without trial; Senate Votes to Extend Sweeping Bush Era Surveillance Powers, and much more.
See PDF file here: Click Here!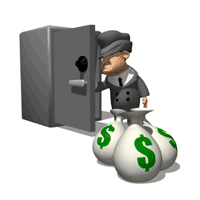 "In the District Court lawsuit, Spire Law Group, LLP - on behalf of home owner across the Country and New York taxpayers, as well as under other taxpayer recompense laws - has expanded its mass tort action into federal court in Brooklyn, New York, seeking to halt all foreclosures nationwide pending the return of the $43 trillion ($43,000,000,000,000.00) by the "Banksters" and their co-conspirators, seeking an audit of the Fed and audits of all the "bailout programs" by an independent receiver such as Neil Barofsky, former Inspector General of the TARP program who has stated that none of the TARP money and other "bailout money" advanced from the Treasury has ever been repaid despite protestations to the contrary by the Defendants as well as similar protestations by President Obama and the Obama Administration both publicly on national television and more privately to the United States Congress.

"This week financial news organization CNBC gave some mainstream attention to the largest money laundering and racketeering lawsuit in United States History, in which "Banksters" and their U.S. racketeering partners are being accused of laundering of 43 trillion dollars worth of ill gotten gains.The lawsuit is said to involve officials located in the highest offices of government and the financial sector. Since this information was surprisingly revealed by the mainstream news organization there has been a very suspicious and deadly fallout at the CNBC headquarters. Within hours the original page for the article was taken down, and CNBC senior vice president Kevin Krim received news that his children were killed under very suspicious circumstances."

Note as well: Timothy Geitner, Treasury Secretary and Attorney General Eric Holder, who were both named in the lawsuit, and Secretary of State Hillary Clinton all resigned immediately after election results. [CBH?]

See PDF file here: Click Here!

To listen to Craig's radio interview on this subject Click Here!

Lloyds of London: Saudi Involvement in 9/11 Click Here!

National Security Study Memorandum NSSM 200 Implications of Worldwide Population Growth For U.S. Security and Overseas Interests (THE KISSINGER REPORT) Click Here!

General Petraeus: Dereliction of Duty; Losing in Afghanistan Click Here!

Whistleblower Binney says the NSA has dossiers on nearly every US citizen Click Here!

Secret Fed Loans globally: Levy Institute $29 Trillion and counting Click Here!

Dept. Homeland Security: Hot Spots of US Terrorism: You're Listed Click Here!

Jamie Dimon Is Not Alone: During the financial crisis, at least 18 former and current directors from Federal Reserve Banks worked in banks and corporations that collectively received over $4 trillion in low-interest loans from the Federal Reserve. Click Here!

Context of Late August, 1990: Iraq Presents CIA-Kuwait Memo as Proof of Plot to Destabilize Iraq. Further content here reveals Saudis have gone to the Dark Side supporting terrorists to attack America.Click Here!
---
Biography of Craig B Hulet? 2014
Prepared by Kathleen Louise dePass, Press Agent/Publicist
Mr. Craig B Hulet: Government Policy Analyst, Security, Terrorism, Military and International Relations Expert
Mr. Craig B Hulet, holds different views on Presidents Bush's and Obama's (and the future President Jeb Bush's) wars in Afghanistan, Iraq, Libya, Syria and the greater Middle East. Hulet's book above has become a best seller in Washington state alone; it sold out in book stores nationwide. Some are still available on Amazon.com. He is also one of the more interesting speakers on the lecture circuit. "Craig was a dynamic speaker...he gave an insightful lectures and our students thoroughly enjoyed him. Once again Hulet was great." (Michele Winders, Central Washington University)
Craig B Hulet is a regular guest analyst on any number of syndicated radio shows including The Carl Nelson Show WOL radio Washington DC live drive time; Trending with Carl Nelson Radio One nationally syndicated; Coffee Talk with Doug McDowell, KTKK Washington; George Noory Coast 2 Coast AM 550 stations worldwide; Jen Brien WBZ CBS, BOSTON; Hulet was KLOS/KABC Los Angeles Radio, the Impact program's regular Military Affairs expert and Political analyst every first Monday of every month through the 2001-2004 election. Mr. Hulet has appeared on Fox T.V., CNN, C-Span, Daybreak, American Dream; The History Channel's "DECODED"; CNN Entertainment News, The Arsenio Hall Show, Carl Wiglesworth (KTSA, San Antonio); Mills Crenshaw KTAL Salt Lake City; Dave Ross (KIRO, Seattle); Mike Siegel (for 20 years on seven stations); "Up-Front" with Robert Mak, (KING 5 T.V., Seattle); and hundreds of T.V. and radio shows over some twenty-five years. He was the first guest to appear "live" in Washington D.C. on the Jim Bohannon Show five minutes after George Bush's September 20th, 2001 terrorism speech as a terrorism expert and again January 30, 2003: He argued then, Bush and now Obama is not telling the American people everything and we are facing something far worse than classical terrorism. America is facing a newer, higher level of global urban guerrilla warfare, side by side with the terrorism we have come to understand; that it is a violent reaction, "blowback" to the worldwide perception of an American-led Corporate Empire and it can no longer be ignored.
Hulet has consulted over 35 major corporations, Congress; was Speech Writer and Special Assistant for Special Projects for Congressman Jack Metcalf (R-WA), the Drug Enforcement Agency; the Bureau of Alcohol, Tobacco, Firearms & Explosives of the U.S. Department of Justice (formerly Treasury's ATF&E) now with Homeland Security; Ms Tina Sinatra; Mr. Oliver Stone among other Hollywood producers, directors and stars. Hulet has written two screen plays and a film treatment for Ixtlan's Oliver Stone; the movie Bulworth was an ugly parody of Hulet's work during the Los Angeles riots by Warren Beatty.
Hulet is on the board of 3 companies and corporations and is President and CFO of two as an officer and shareholder.
Congress of the United States
House of Representatives
Washington, DC 20515--4702
January 31, 2000
To Whom It May Concern:
Craig Hulet has been an invaluable advisor. Whether the issue is MAI, GATT, NAFTA, or the more general question of the growing power of transnational corporations over our institutions and everyday lives, Mr. Hulet provides a heavily researched, coldly logical analysis where others too often delve with emotion, biases, and disinformation. His work should be widely disseminated. His conclusions should be very carefully considered.
Sincerely,
Jack Metcalf
---
Craig Hulet is considered one of the most respected political analysts on the scene today. Hulet has been receiving more and more attention on a national level, appearing on both CNN and the Arsenio Hall Show.
(Jim Crabbe, William Morris Agency)
---
Brief Biography: Mr. Craig B Hulet?
His background is quite extensive; but in brief...
Hulet is periodically a consultant to The United States Justice Department's Bureau of Alcohol, Tobacco, Firearms & Explosives: U.S. Justice Department/Homeland Security; as well as other law-enforcement agencies State and Local;
has consulted Congress; was Special Assistant for Special Projects to Congressman Jack Metcalf (Ret.) and Metcalf's speech writer his last year in office;
is considered one of the nation's better (paid) business & security specialists and terrorism expert in the private sector; he maintains a private paid client base of over 30 individuals and corporations;
has been a paid political and government policy analyst for over twenty-five years;
Mr. Hulet has written four books:
1. "The Hydra of Carnage: Bush's Imperial War-making and the Rule of Law" (2002);
2. "Foreign Affairs Affects Domestic Policies" (1993) (Council on Foreign Relations --Foreign Affairs Reader, out of print);
3. "Human All-Too-Human: A Fin de Siecle Nietzschean Retrospective" (1999);
4. "Global Triage: a Nietzschean history of a future; Imperium in Imperio." (1999);
Mr. Hulet's articles have appeared in such diverse newspapers as AsiaTimes Online and magazines as Soldier of Fortune where he critically deconstructed both the militia movement's leaders and Spotlight newspaper's conspiracy theories, Financial Security Digest and International Combat Arms "On Strategic Raw Materials"; His works have been cited in such prestigious journals as The International Association of Jewish Lawyers and Jurists (Justice [No. 6 August 1995] ); Hulet's works have been utilized as part of curriculum for courses on Terrorism and Counter-Terrorism (St. Cloud State University, [Cj 489: National Security Issues and Terrorism] ); Mr. Hulet was owner and publisher of a weekly newspaper for three years "The Brief"(1983-1985). He founded KC & Associates Investigations Research Associates (1988); he was owner/president of Pen & Quill , Inc. (Los Angeles, CA and Houston, TX) (1972-1983); he presently owns three businesses in Washington state.
He has appeared on over 12,000 hours of talk radio and T.V. programs since 1987.
Mr. Hulet is a Vietnam veteran, United States Army, C Troop 2/17 Air Cav, 101st Airborne, Vietnam, 1969-1970 where, before he left country, was decorated four times and was promoted (3 times in-country) to Line Chief Camp Phu Bai; he graduated at the top of his class MOS 45J20 at the US Army Ordnance School, Aberdeen Proving Grounds, MD. Hulet's unit was virtually wiped out in Vietnam with the colors sent home where Hulet was part of the honor guard at the ceremony held at Fort Knox. He is expert with a dozen military small arms. He remains periodically a consultant to federal law enforcement: Alcohol Tobacco Firearms & Explosives (ATF&E) now with U.S. Department of Justice/Homeland Security. Hulet retains some 30 private (corporate/music/talent/etc.) clients as a paid consultant presently.
"Hulet is in love with what America could be and as one of its harshest critics he is also one of America's best friends." (Prof. Dean Pickard PhD, Head of The Nietzsche Society, reviewing Human, All-Too-Human)

---
KC & Associates
Investigations Research Associates
KC&A Website: KC&A Entry!
an Arful Nuance Company
1103 South Shore Road, Quinault, Washington 98575
Phone: 360-288-2652
Web Address: www.kcandassociates.org
E-Mail address: katie711a@kcandassociates.org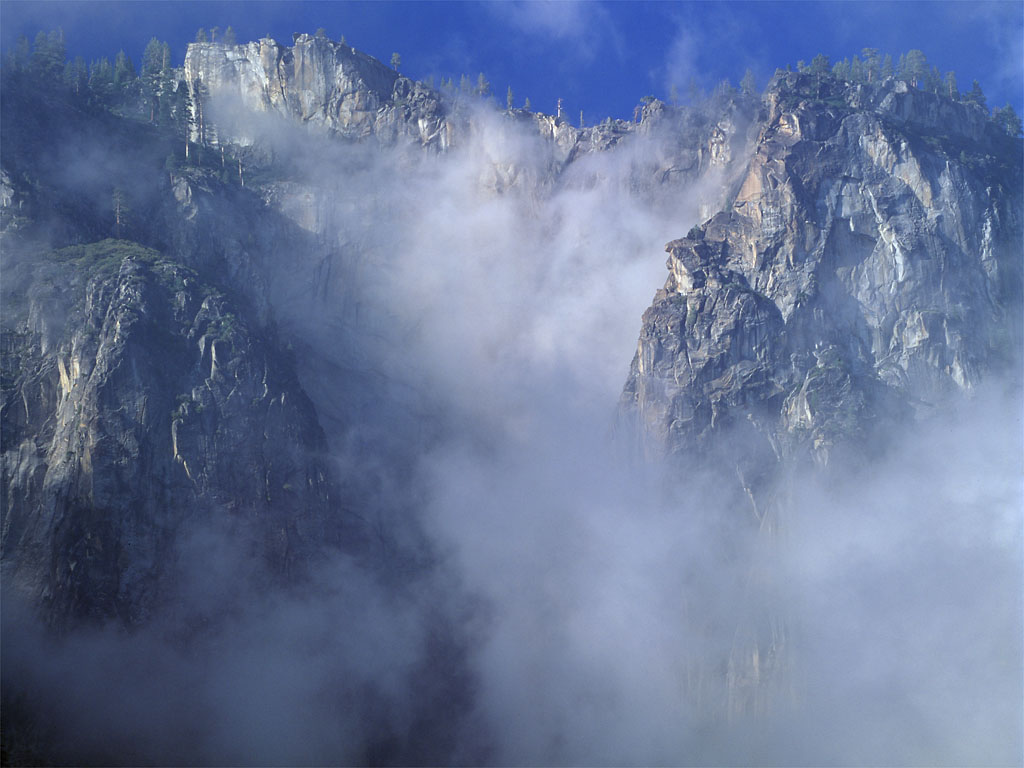 Copyright © 2000-2015 KC & Associates Send site questions or comments to katie711a@kcandassociates.org